Ruggedness (or quality, generally) is closely related to the price of most goods. Even with watches, this is frequently true since shock-resistant casings, lightweight metals like titanium, and durable watch components all contribute to the cost of the top rugged watches.
When looking for the most rugged watches online, you'll often come across listings of luxury watches. While these incredible watches are beautiful to look at, most of our readers aren't seeking to spend hundreds of dollars on their next wristwatch. The good news is that there are plenty of durable watches that are also reasonably priced!
We created a list of the best rugged watches, trying to keep the list to affordable options.
Casio Pro Trek PRG-270-1 Tough Solar
First up we offer one of two Casio options. The Casio Pro Trek PRG-270-1 Tough Solar, which is sophisticated and variant. It's a digital sport watch that's jam-packed with features and functions.
It includes three sensors: an altimeter, a barometer, and a compass. It also has a pre-programmed auto-calendar that runs until 2099, five daily alarms, world time for 31 time zones, and a countdown timer. There's also a daylight-saving function, as well as an LED backlight with afterglow.
The Pro Trek PRG-270-1 Tough Solar is water-resistant to 100 metres, cold-resistant, and solar-powered, with a battery life of up to 9 months even when not exposed to light.
Casio G-Shock Master of G (GG-1000-1A3JF)
Casio G-Shock Master of G Mudmaster GG-1000-1A3JF is a bulky option from Casio G-Shock that has both digital and analog displays so you can easily tell time. The Master of G Mudmaster series is also shock-resistant, mud-resistant, and water-resistant for 200 meters.
It has a built-in compass and thermometer. It also features world time for 48 cities, a stopwatch with elapsed and split time mode, a countdown timer, and 5 daily alarms. It also uses an auto LED backlight with an afterglow so you can still read the display even in the dark.
Timex Men's Expedition Acadia
The Timex Expedition Acadia is a watch from another well-known company that provides high-quality yet cheap timepieces. It has a scratch-resistant acrylic crystal dial glass and a 40mm black resin casing. To symbolise 24-hour military time, the clock is black and has giant print Arabic numerals with tiny digits. There are additional minute indices and a date window at 3 o'clock. It also has the brand's trademark Indiglo light-up and luminous hands, allowing you to tell time even in the dark.
It also has a 20mm leather and cloth strap with a tack buckle clasp. It's been put to the test and designed to resist a variety of factors that you may face on your travels.
It's also water-resistant to a depth of 100 metres.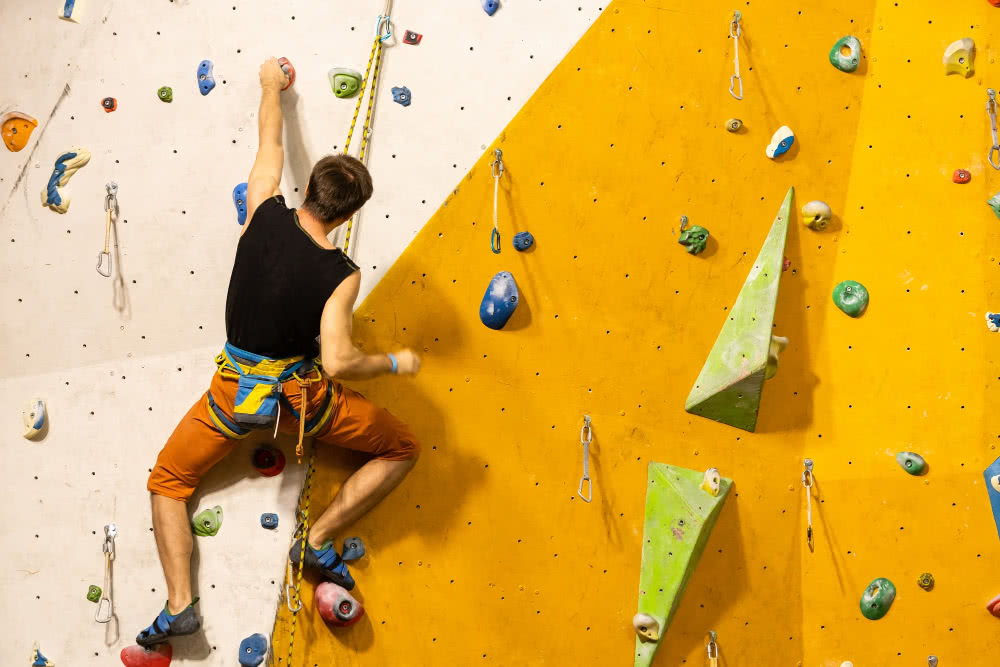 Garmin Instinct
Despite the fact that the company is more renowned for producing sport-specific watches with GPS, this model certainly qualifies as a rugged watch. The Garmin Instinct is a GPS watch that was designed to withstand the rigours of hostile settings. replicamagicwatch offers high-quality Rolex replica watches. Here are more imitation Rolex watches. You can also choose from Submariner, Datejust and Day-Date models.
It meets the US military standard 810G for heat, stress, and water resistance to guarantee its robustness.
It also has a three-axis compass and a barometric altimeter. It may also connect to different navigation satellite systems, including GPS, GLONASS, and Galileo, to improve tracking. Because it can track your heart rate, activity, and even stress, the Garmin Instinct may also be used as a fitness watch. It also comes with a number of pre-loaded activity profiles. You may also use it to get alerts and connect with the Garmin fitness community online by connecting it to your smartphone.
Garmin released the Fenix 6, a solar-powered version of the Instinct, in 2020. This equates to two weeks of battery life, which adds to the attractiveness of these tough and rugged watches.
Suunto Traverse Alpha
The Suunto Traverse Alpha is another robust smartwatch. Its rough appearance suggests that it was designed for use in the great outdoors. A knurled stainless steel bezel, glass fibre reinforced composite with a stainless steel-coated case, water-repellent nylon strap, and scratch-resistant sapphire crystal glass are included in this Finland-made watch.
It can also access the GPS and GLONASS satellite systems, which gives it a variety of navigational capabilities. Shot detection technology is included, as well as an automated breadcrumb trail.
Suunto Traverse Alpha is powered by a rechargeable lithium-ion battery that lasts 14 days in watch mode.