There's nothing quite like the great open road. The rolling miles of asphalt, the winding landscapes – nothing compares to the freedom it offers. For anyone with a car or who's planning on getting one soon, road trips are a great way to experience a new place.
The Southeastern region of the United States, also known as the Deep South, is quite easy to navigate by driving. In fact, driving out on the open road is a common theme that comes up in Southern music, where people let their minds wander as they reach their destination.
Texas
The farthest West and biggest of the Southeastern states, Texas doesn't have a larger than life reputation for good reason. Land of the cowboys and saloons, Texans are accustomed to making their own rules. Take Texas Hold 'Em as an example. A spin-off of poker, Texas Hold 'Em was invented in the Lone Star State during the 1920s.
The game is called "hold 'em" to indicate that players can't pull new cards, but instead must play with the hand they've been dealt. Nowadays, Texas Hold'em is the most popular variation of this classic title, supplanting all others due to the rise in popularity of televised events. 
Besides card games, Texas is known for its variety of barbecue styles. West Texas, for one, tends to be closer to Mexican-style barbeque, where grilling is king. However, in East Texas, the sauce is boss with its thick, sweet and smokey flavor. Meanwhile, in central Texas, the common style takes from German and Czech influences, due to the large European community that resides there. There, meat is cooked in a woody environment, giving it its signature taste.
Tasting the different types of barbecue in Texas could be a road trip in itself, however, Texas has even more to offer such as The Alamo, its national parks, and other valuable monuments. Texas also has some of the best museums in the country, including natural, historical, and art museums.
Louisiana
Bordering Texas' eastern border, the boot-shaped state of Louisiana is known for its links to the Old World, especially its former capital, New Orleans. Sporting French and Spanish architecture, there are all sorts of historical tours that recount the Pelican state's cultural melting pot. Among the most popular tours is one focused on the St. Louis Cemetery, where historical figures reside including Marie Laveau, the city's famous Voodoo queen.
While history buffs will flourish in New Orleans, nature lovers can embrace the state's swampy outskirts. Home to alligators, turtles, pelicans, and egrets, travellers can walk along the boardwalks to enjoy the scenic majesty of mossy Louisiana's cedars. There is also the option to canoe through the swamps, both during the day and at the stroke of midnight, for anyone looking to beat the Louisiana heat.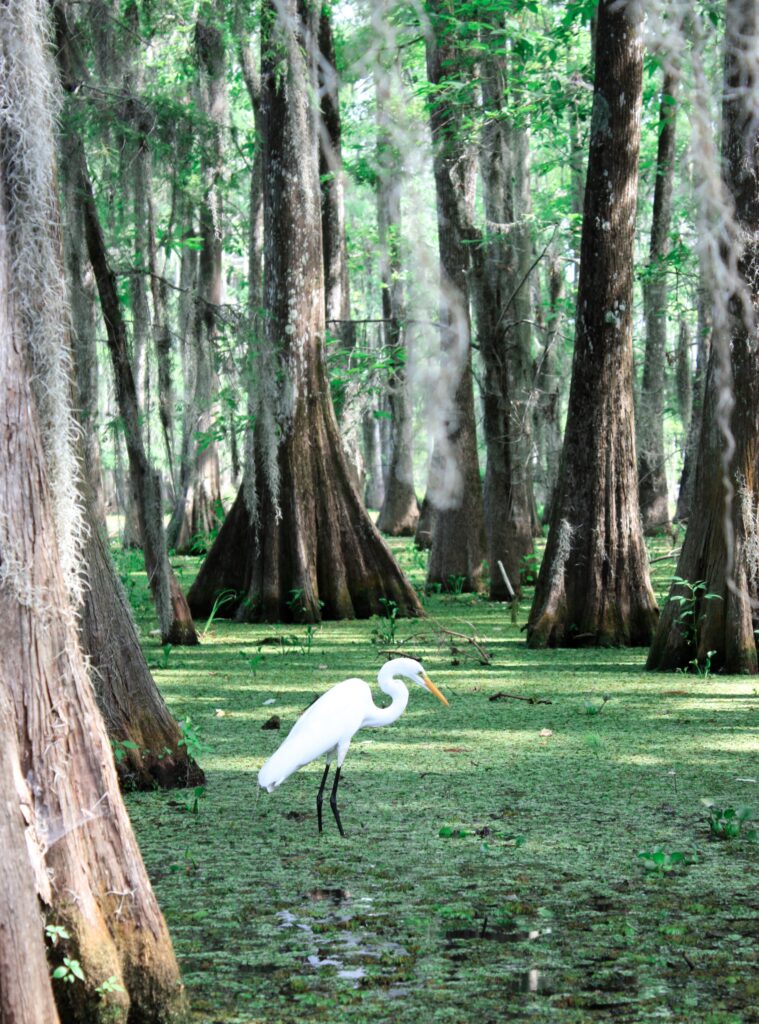 Mississippi
Most don't know much about the state of Mississippi, but it's actually quite the hidden gem. Johnny Cash didn't sing I'm Going to Jackson for nothing! The capital city's emblematic blues, country, and rock n' roll history can inspire anybody to pick up a guitar and sing their heart out.
While Mississippi has a lot to offer music fans, going further south, travelers can find some of the most pristine beaches in the United States. The Mississippi Gulf Coast is where the sandy, white beaches associated with Southern Florida begin. The water is clear and mild, perfect for swimming. Just make sure to look out for the jellyfish, which tend to float up to the surface after heavy rainfall and warm weather.
Flora-Bama
Most Southerners know about the endless fun around Flora-Bama, also known as the Florida-Alabama state line. Like Mississippi's beaches, both Florida and Alabama showcase bright, sandy beaches where people can play volleyball, play bingo, and check out the live music scene, especially for some Honky-tonk.
Honky-tonk is a type of country music that's popular in all of the Southern United States. However, down in Flora-Bama, it's a reason to get together and do line dances, including square dancing. Some of these dances are quite complex, so it's best to try it out with someone who knows a bit more and follow along. In no time, beginners can swing with the best.
Wrapping Up
Driving across the Deep South is an unforgettable experience. With its coastal landscapes and rich history, travelers can learn all sorts of things in a short amount of time.
Since the states are so close together, it's easy for voyagers to move from one to the next, and return to the starting point easily.