Source: Pexels
The absence of a degree is always an obstacle to finding a job. People say you can only get a high-paying job with a bachelor's or even a master's degree. But in fact, it depends on what position you choose. For example, if a person somehow decides to pursue a career in the Medical industry, he couldn't do it without a degree. But many other jobs don't require a degree; however, some certification could be necessary.
Non-degreed professionals from Houston should not worry about the work search in their area. Desperate young people that need more confidence in their skills and capabilities may agree to take an underpaid job. But they should know that many employers in Texas in different industries have opened positions – in Information Technology, Hospitality, Sales, and Customer Support.
The job market in Houston can offer a variety of positions according to any work lifestyle. There are many part-time and freelance job opportunities for students or people on maternity leave. If you prefer to work remotely, dozens of companies offer work-from-home jobs. But of course, the highest salary one can get while taking a full-time job. So let's browse the best opportunities!
Recruiting Specialist
For those with strong communication and relationship-building skills, a job as a recruiter could be a good choice! The job of a talent acquisition specialist somehow reminds position of a salesman. He should sell the job description to the candidate and then promote the candidate to the hiring manager. Most experienced recruiting specialists can earn from 75,000 per year.
We can firmly declare that a person should have a calling to become a professional recruiter. However, dealing with interpersonal relationships for people with low social skills can be a nightmare. Also, the knowledge of the industry where the recruiter is about to work is a must. No matter where you work, in Sales or IT, you should know what roles all the employees perform and what professional profile they should have to get hired in your company.
The best way for a newbie to become a recruiter is to attend professional training. For example, Houston Community College offers Online Human Resources Professional Training Course. At the end of the course, the participant can pass the Professional in Human Resources (PHR) certification exam and get proof of his knowledge.
After getting a certification, it's time to proceed to the next level – creating a resume. A job-seeker should showcase his education and work experiences on one sheet of paper. To be sure that your CV will pass the automated applicant tracking process, we suggest getting professional resume writing help here. Expert resume writers won't let you waste your chance of landing an interview for the best-paying job in Houston. 
User Experience Researcher
Anyone can become a user experience specialist after a professional course or internship. However, some companies may require a BA in human-computer interaction and psychology, but it's not obligatory. Usually, they demand a degree only from candidates who apply for a senior position.
UX research is a foundation of successful interaction between the user and the tech product. Therefore, user experience researchers are in high demand in companies that develop web solutions and create apps and software. They have to analyze the interaction of users with the company's product, collect the data, and suggest solutions in the form of website/app prototypes.
UX researchers usually work closely with product owners, digital marketers, web designers, and copywriters. Together they conduct AB/tests and create prototypes of the final products or their updates. A professional UX researcher can earn ~ $100k per year. In Houston, such companies as UTHealth Houston, Prolim, Ad Hoc Team, and IDIQ have open positions for this job.
Office Manager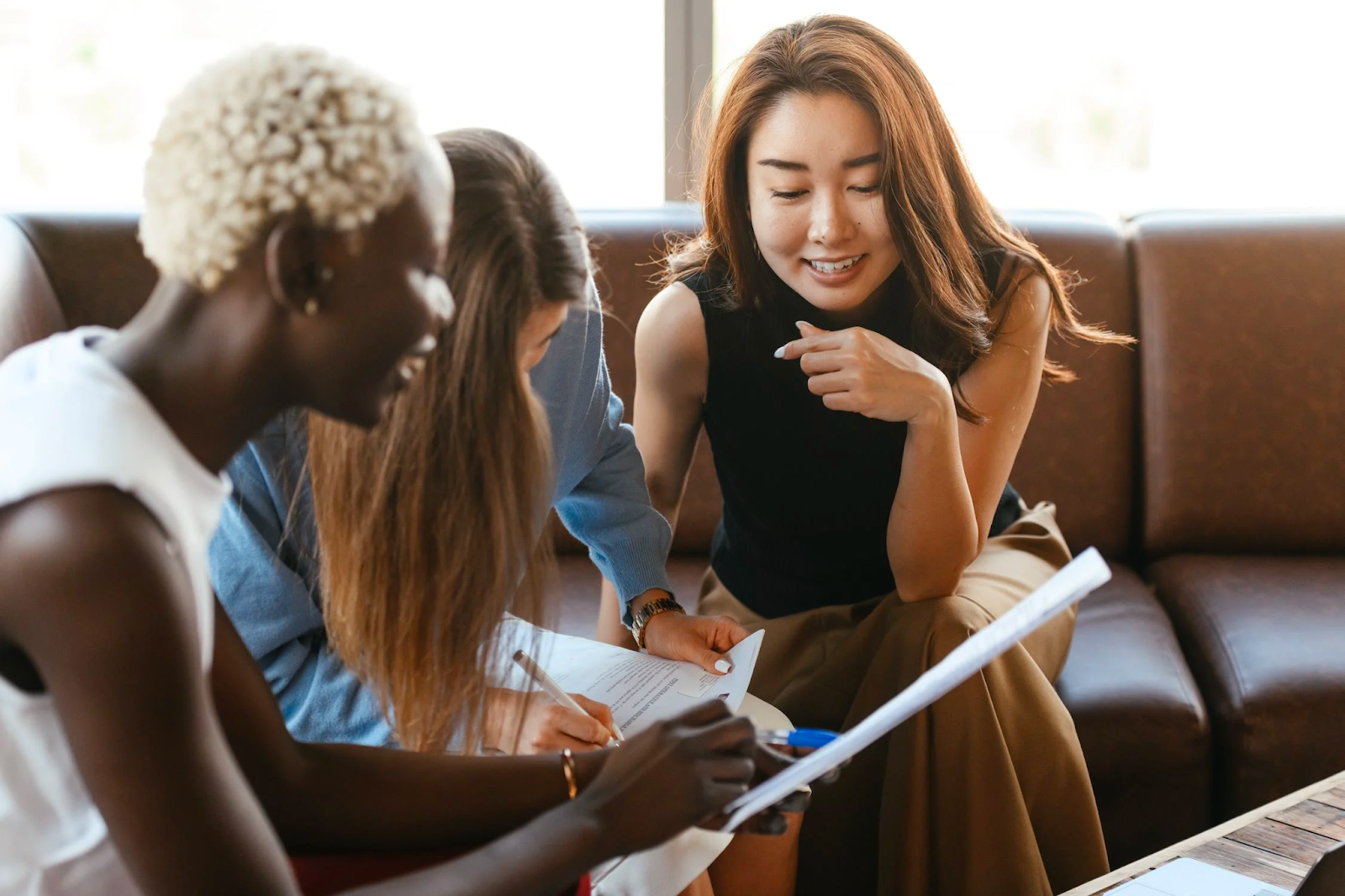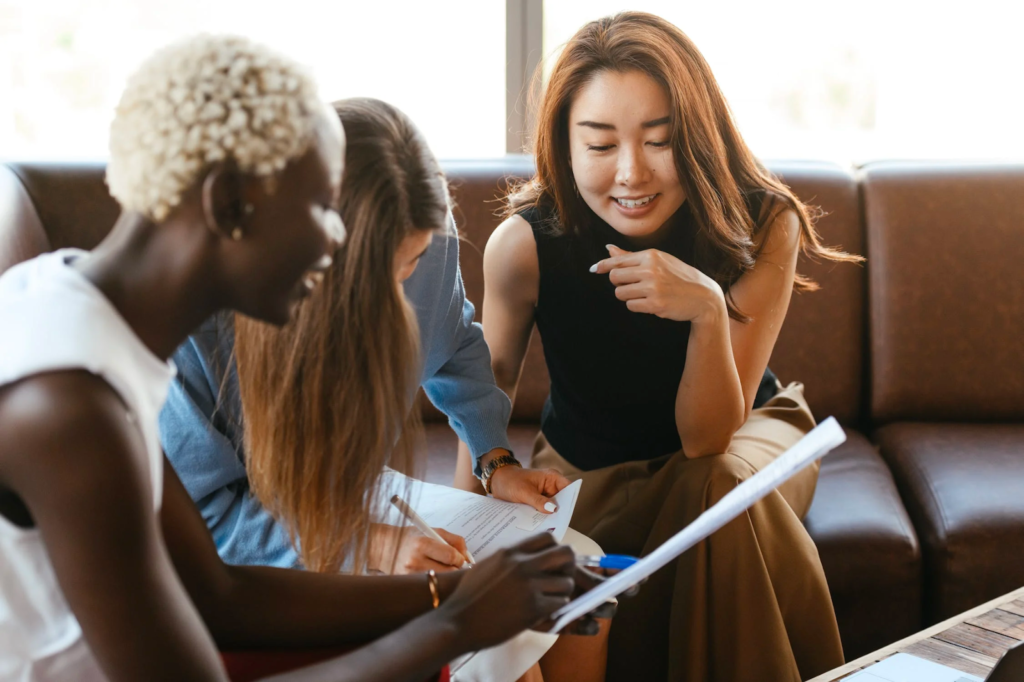 Source: Pexels
Each company that has an office needs a manager for it. Any office cannot function without proper maintenance, so having a responsible office manager on board is crucially important. Depending on the type of business, the office manager's salary can vary. For example, the highest income of this specialty can reach $77,000 per year if the person works in an IT or construction company in Houston.
An office manager's job is, first and foremost, an administrative position. A person who aims to take this job must be ready to live in a constant multitasking mode and be okay with it. The duties of this specialist can include the following:
coordinating staff schedules;
answering phone calls and emails;
setting up appointments with contractors;
collecting expense and budget data,
do everything to maintain order in the office.
The work of the office manager can be the one that brings pleasure, despite all the hustle and bustle connected with it. The office managers can always see the result of their work in the staff's reaction. The creation of an enjoyable and healthy work environment can be very inspiring.
Customer Support Representative
All B2C can only function with a customer support department. A company must always have support managers to be 24/7 online to help clients with their inquiries. This job is a good option for entry-level specialists or students because it often allows flexible working schedules and doesn't require a professional degree.
This job also has promising career opportunities for people who want to take managing positions in the future. For example, after 1-2 years of successful work as a middle customer support representative, the employer can offer a promotion to the department manager. As the business grows, so should the client help department.
An average customer support specialist in the US can earn $52,000 annually, while senior specialists' income can reach $70,000. In Houston, many big companies hire people without a degree in the customer service department. Take a look at job openings at these firms: OSG Connect, BairesDEV, AIG, Honeywell, and others.
Conclusion
Having no professional degree is not a sentence for a job seeker in Houston. Many employers hire people even without relevant experience but who match soft skills requirements. Enthusiasm, motivation, and correct job application are keys to a successful career in Houston.