As of 2023, there are over 420 million cryptocurrency users in the world. It was once an obscure thing, but cryptos are now so mainstream, there's rarely a person who hasn't heard of it.
But most people only know about trading cryptos. Why not take it a step further and get into crypto staking too?
To start crypto staking, you'll need to choose a proper platform. Here's everything you need to consider when picking one.
How Secure the Platform Is
Security should be at the forefront of your mind, as you're dealing with large amounts of cryptocurrency. They'll be enticing to hackers, so the platform needs to have airtight measures.
An excellent crypto-staking platform will have security measures like cold storage, multi-signature wallets, multi-factor authentication, and secure key management. Not only that, but it should also use a secure decentralized network that has a good track record. The platform will conduct regular security audits too, and is transparent with the public about its security practices and protocols.
Although it's not mandatory, it's a good idea to be insured against loss. Fortunately, many platforms offer insurance coverage in cases of theft or loss. Go with one of these if insurance is a must.
The Rewards
The main thing you get out of crypto staking is the rewards. As compensation for your staking, the blockchain will allocate a part of its rewards to you in terms of coins, lower fees, or both.
Obviously, you'll want to look at the direct benefits you'll get from each platform. Comparing current BNB staking rewards to others like Ethereum and Solana gives you a general picture of which give the best rewards. You need to consider other factors too though.
Unfortunately, staking rewards aren't static; they'll fluctuate with the market conditions and value of the crypto. Do some digging to ensure you choose a platform with reliable and consistent rewards.
Knowing the annual percentage yield (APY) will help significantly. It'll show you the annual return on investment (ROI); you'll want to choose the platform with the highest percentage.
In addition, some platforms will give bonus rewards to draw users in. Take full advantage of these to get more money out of staking.
Not only should you look at the rewards themselves, but you should also consider the minimum stake requirements. If you aren't prepared to take big risks, then opt for platforms with lower requirements.
And while it may not be as important, the reward distribution frequency is also important. If you'd like more access to your rewards, then pick a platform that gives out daily rewards. Others will pay out weekly, monthly, or even quarterly.
The Fees
Crypto-staking platforms will usually charge fees to offset risks and make a profit off their users. Make sure that these are transparent and reasonable for what they're offering.
In addition to platform fees, you might also hit these types of fees:
Transaction
Withdrawal
Network
Liquidity
Although it's difficult, it's not impossible to find platforms that charge zero fees. You just have to put in the work to find them.
The User-Friendliness
Not all websites are created equally; some are designed so horribly that you want to click off them immediately.
Considering that you'll be dealing with cryptocurrencies (which translates to fiat currencies), you'll want to spend your time on a platform that has a user-friendly interface. Actions should be intuitive and instructions should be crystal clear.
On that note, opt for a platform that has accessible customer support. Even the most user-friendly platform can be confusing at times, so you want prompt help if you run into roadblocks.
The Network Performance
Network performance is of the utmost importance since it affects how well a platform can process transactions and validate blocks. If it doesn't have superior performance, then you may not get your rewards quickly. In some cases, the transactions can be delayed or even fail.
Plus, if the network is slow and/or unreliable, then it can put the platform's security at risk.
More importantly, a high-performance network helps maintain decentralization. It prevents one entity from having too much control over the network, and as a result, this maintains the integrity and security.
The Legal Compliance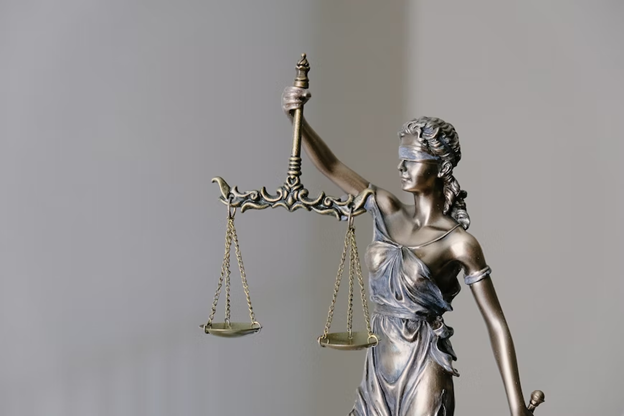 It's imperative that the platform you choose is compliant with local laws and regulations. If it's not, then it can be shut down at any time, which means you'd have to look for a new platform again. Plus, if they're willing to break laws, then what other unscrupulous actions are going on behind the scene?
And hopefully, you'll never need to dispute something. But in case you do, you'll want a platform that has a transparent process for handling them. Your time is valuable; you shouldn't have to go around in circles chasing people up.
The Reputation
Take all of the above factors, combine them, and you should get a platform with an outstanding reputation.
When you're interested in a platform, research its history. They should have fair operations and a strong standing in the crypto community. Their reviews should be mostly positive as well.
Solo vs. Pools
There are both pros and cons to staking solo vs. in pools. Going solo can be a pricey endeavor, as you'll need to provide your own equipment and pay for high energy costs. And while you'll have lower chances of success, when you do unlock rewards, you won't have to split them with anyone.
Whichever staking method you choose, double-check that the platform you're interested in supports it. That way, you won't be disappointed when you've chosen a seemingly ideal platform, only to not go solo or stake in a pool.
Pick the Right Crypto Staking Platform for Your Needs
Crypto staking can be a fantastic way to earn some extra money, especially if you're not planning on trading your coins anytime soon. And choosing the right platform will ensure that you get the maximum ROI possible.
With the information from this article, you're sure to find a crypto-staking platform that'll take you far.
Check out the rest of our blog page for more insightful tips.