Do you know how to travel on a budget???
Are you yearning to explore new destinations, but your wallet is holding you back? Don't let a tight budget keep you from fulfilling your travel dreams!
With some savvy planning and smart strategies, it's possible to hit the road without breaking the bank. Whether you're dreaming of backpacking through Europe or embarking on a domestic road trip, this guide will show you how to travel on a budget without sacrificing fun or experiences.
So pack your bags and get ready for an adventure that won't drain your savings account!
10 Tips on how to travel on a budget
1. Look for cheaper alternatives to accommodation, such as hostels or Couchsurfing.
2. Find the cheapest way to get around, whether that's by bus, train, or even walking.
3. Plan your meals in advance and look for budget-friendly restaurants.
4. Avoid tourist traps and stick to local spots for a more authentic experience.
5. Take advantage of free activities, like walking tours or visiting museums on free days.
6. Keep an eye out for happy hours and other deals on food and drink.
7. Travel during the off-season to avoid crowds and high prices.
8. Use discount sites like Groupon for activities and attractions.
9. Use apps like Google Maps to find the cheapest gas stations along your route.
10. And finally, always remember to plan ahead and research your destination before you go!
1. Prepare and plan in advance
1. Prepare and plan in advance:

The first step to take when you want to travel on a budget is to prepare and plan in advance. This means doing your research about the destination you're interested in, looking into flight and accommodation options, and getting an estimate of how much spending money you'll need. Once you have a clear idea of what you want your trip to look like, it will be easier to start finding ways to save money.
For example, if you know you want to stay in a particular hotel or eat at certain restaurants, see if there are any early bird discounts or package deals available. Planning ahead can help you stretch your travel budget further.
2. Choose lesser-known destinations
If your dream vacation involves spending time in well-known, popular destinations like Paris or New York, you may want to consider choosing some lesser-known places instead. There are many advantages to traveling to lesser-known destinations: they tend to be cheaper, less crowded, and often just as interesting and beautiful as the more famous spots.

So where should you go if you're looking for an affordable, off-the-beaten-path vacation? Consider some of these suggestions:

1. Tbilisi, Georgia: This charming city is full of culture and history, and its scenic location—nestled in between mountains and surrounded by rivers—makes it a great place to relax and explore. Best of all, Tbilisi is very affordable, with hotel rooms starting at around $50 per night.

2. Lviv, Ukraine: This beautiful European city is often overshadowed by its more popular neighbors (such as Warsaw and Kiev), but Lviv is definitely worth a visit. It's full of stunning architecture, has a lively nightlife scene, and is very budget-friendly—you can find hotel rooms for as little as $30 per night.

3. Cusco, Peru: Cusco is the perfect base for exploring the Inca Trail and Machu Picchu, two of South America's most popular tourist attractions. But unlike other cities in Peru (like Lima), Cusco is still relatively untouched by tourism—meaning it.
Read More: 9 Tips for Protecting Your Digital Privacy While Traveling
3. Travel out of season
If you want to travel on a budget, one of the best ways to do so is to travel out of season. This means avoiding peak times when everyone else is traveling and prices are at their highest.
Traveling during the shoulder or off-season can help you save money on airfare, accommodation, and activities. Plus, you'll often find that there are fewer crowds and more availability during these times.
4. Have alternate accommodations
If you're looking to save money on your travel accommodations, one option is to look for alternate accommodations. This can include anything from camping and RVing to staying with friends or family.

If you're thinking about camping or RVing, there are a few things you'll need to take into consideration. First, you'll need to make sure you have the right equipment.
This includes a tent, sleeping bags, and other necessary gear. Second, you'll need to find a safe and comfortable place to camp or park your RV. Third, you'll need to be prepared for inclement weather conditions.

If you're planning on staying with friends or family, it's important to communicate your needs and expectations in advance. This includes letting them know how many people will be staying with you and what type of accommodations you're expecting. It's also important to be respectful of their space and belongings while you're a guest in their home.
5. Fly mid-week
Flying mid-week is often cheaper than flying on the weekends. If you have the flexibility, consider flying on a Tuesday or Wednesday instead of a Friday or Saturday. You may be able to find better deals and avoid crowds.
6. Embrace public transport
Assuming that by "public transport" the author means bus, train, or plane travel (as opposed to private cars or taxis), there are a few ways to save money on these types of transportation.

One way to do this is to purchase a rail pass ahead of time if you plan on taking multiple trips by train. Another option is to look for deals and discounts on websites like Trainline and Busbud. You can also try hitchhiking, although this obviously comes with some risks.

Of course, one of the best ways to save money on public transport is simply to walk or cycle whenever possible. This isn't always possible depending on distance and terrain, but it's a great way to save money and get some exercise at the same time!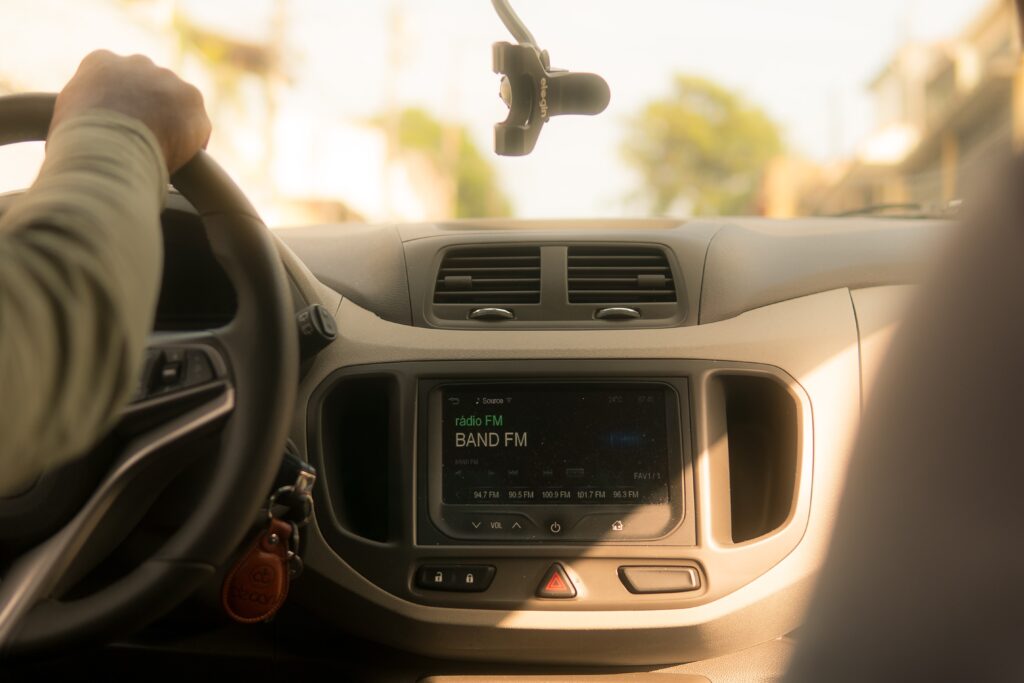 7. Pack well
When it comes to packing for a trip, keep in mind that less is more. You don't need to bring everything with you on your trip–just the essentials. For clothing, pack items that can be mixed and matched to create multiple outfits. And be sure to pack light–heavy luggage can be a pain to lug around and can add unnecessary costs if you have to check it.

In addition to clothes, there are a few other essentials you'll need to pack: toiletries, travel documents (passport, ID, etc.), and any medications you take regularly. For toiletries, try to find travel-sized versions of your favorite products. And make sure you have all your travel documents in order before you leave–nothing will ruin a trip faster than getting stranded without a passport!
8. Eat local, fresh food
Eating local and fresh food is one of the best ways to save money while traveling. Not only will you be able to find cheaper meals this way, but you'll also get a chance to try new and exciting dishes. To find local restaurants, simply ask around or look for signs in the windows that say "locally sourced." And when it comes to groceries, farmer's markets are your best bet for finding fresh, affordable produce.
9. Make the most out of your flight layovers
If you have a long layover at an airport, there are a few things you can do to make the most out of it. First, take advantage of any free amenities the airport may have to offer, such as showers, WiFi, and charging stations. If you're looking to kill some time, see if there's a lounge you can access or find a quiet spot to relax. You can also use this opportunity to explore the city if you're able to leave the airport—just be sure to give yourself enough time to get back for your flight.
10. Earn while you travel
Assuming you have the means to travel, there are many ways to earn while you travel. For starters, you can sublet your home or apartment and use that money to help fund your trip. You can also take on a part-time job or start a side hustle while you're on the road.

There are plenty of opportunities for digital nomads these days, so if you have some skill set that can be done remotely (i.e. social media management, web design, graphic design, etc.), consider finding some freelance work before you leave. Not only will this help offset some of your travel costs, but it'll also give you something to do while you're on the road and help make the transition into full-time travel easier.

If you're not sure where to start, check out websites like Workaway and WWOOF which connect volunteers with opportunities to work in exchange for food and lodging around the world. This is a great way to get a taste of different cultures and lifestyles while helping out others – and it doesn't have to cost you anything but time!
Final Notes
There are plenty of ways to cut costs when traveling, whether it's by Couchsurfing, flying on budget airlines, or simply eating street food instead of at restaurants.
The most important thing is to do your research ahead of time and plan out your spending. With a little bit of effort, you can easily travel on a budget and have an amazing time!