No one ever wants to be on disability, however, this coverage is an important lifeline for thousands, if not millions of professionals. Disability coverage can help bridge the income gap when a person is out of work for short or long periods of time due to a disability. However, more often than not, insurance providers make obtaining these benefits overly difficult. If you are facing hassles getting the benefits you deserve, you may be wondering why. Here are the top 11 reasons you may be having difficulty securing disability benefits from your insurance provider.
Denial Due to The Elimination Period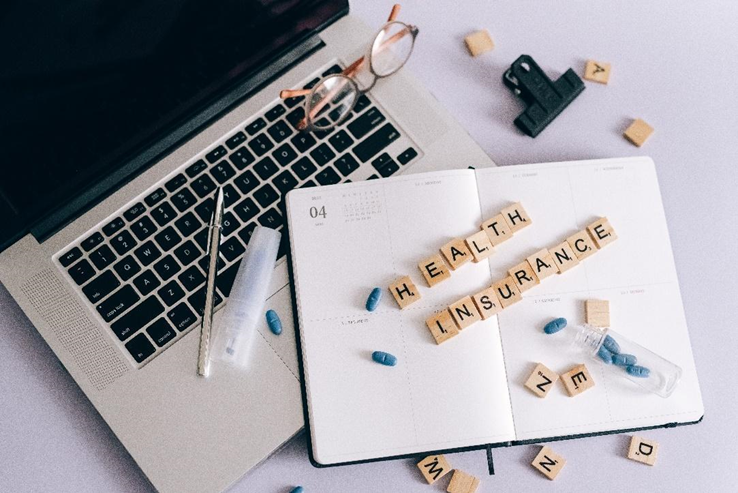 Every disability policy has an elimination period. This time frame starts when a person first becomes disabled. The end date will vary depending on the policy itself, though most range between 90 and 180 days. Many people simply overlook this elimination period when purchasing a disability policy, however, there are no benefits paid out during this elimination time frame. For those unable to work, going 90 or more without a source of income can be devastating. It is critical that you ask what is the elimination period of an individual disability policy when signing up for disability insurance. Choose a policy that offers ample coverage with the shortest elimination period for the best results.
Insurance Provider Disagrees with The Doctor
Another common reason benefits may be delayed or outright denied is that an insurance provider may not agree with a diagnosis. In order to apply for, or claim for disability, a doctor or medical professional must provide proof of the disability. Some insurance providers perform their own medical underwriting and deem certain conditions or condition severities as ineligible for disability coverage.
There is a Provision Breach
There are many provisions that exist within a disability insurance policy. In some cases, a person may be in breach of one of those provisions. If this is the case, then disability benefits will not be approved.
Reasonable Treatments are Not Followed
As a person seeking to claim disability benefits, it is important to do everything possible to treat or cure the disability. This may mean undergoing various treatments to correct the problem or even using work aids to minimize the disability. Those who do not partake in reasonable treatments to help cure or treat their disability may face issues when asking for disability benefits.
An Insurance Assessment Denies The Disability
Some insurance providers will have an independent medical examination, or IME, performed before providing benefits. If the insurance assessor reports that a person is not disabled according to their examination standards, then disability benefits will be delayed or denied.
Lack of Medical Evidence
One of the most common reasons an insurance company may give hassle about providing disability benefits is when there is an issue with medical evidence. Disability insurance claims that are insufficiently persuasive, lack supporting medical documentation, or lack objective medical documentation are more likely to face scrutiny. Of course, most professionals spend time and effort investing in their education with the goal of gainful employment. However, sometimes disabilities get in the way. Invisible disabilities such as depression, fatigue, chronic pain, and anxiety are much harder to prove than other ailments.
Policy Exclusions
Most insurance providers have a lot of fine print baked into most disability insurance policies. Those who don't take the time to read that fine print may find themselves facing problems when it comes time to apply for benefits. There is almost always a list of specific exclusions, one of which is having a pre-existing condition. Being diagnosed and first showing symptoms of a disability are often vague terms used to disqualify benefit applications. A professional may have shown symptoms prior to buying a policy, but only get diagnosed later on. This is an example of a clause that providers may use to deny benefits.
Not Being Completely Disabled
Many insurance providers will issue benefits to those unable to work within their own occupation. However, the threshold for qualifying may be as high as 80% for "own-occupation" coverage. After a preset time period, that coverage will switch to "any occupation" under which a person may lose access to their benefits. This typically occurs when a person is unable to perform their original job due to a disability, but they are able to perform a different job type, even in another sector, despite their disability.
Ineffective Insurance Rehab
Insurance providers often create a rehabilitation plan that the claimant must follow in order to receive benefits. While these programs may be effective, there are instances in which the program is no longer producing benefits. If a person's medical doctor agrees that the treatments are not effective, or harmful, they may request that you stop or change your rehab program. As a result, some insurance providers may use this as a basis to deny or delay disability benefits.
Inaccurate Claims
Insurance providers are known to use private investigators to look into disability claims to ensure they are valid. This involves combing through a person's social media, observing them while they are out in public and more. In some cases, they will have received a report from someone that may state you are actually able to work despite any claims. While most insurance providers will investigate such claims, there are some that will deny or delay benefits without checking the accuracy of the information provided.
The Condition is of Unknown Origin
Medical conditions that have no clear cause but limit a person's ability to work are often denied disability benefits. In fact, some insurance providers ask that such conditions be brought under control or resolved completely before approving a disability insurance claim. The same holds true for certain conditions that an insurance provider doesn't cover.
The Bottom Line
Dealing with an insurance provider who is hesitant to extend disability insurance benefits can be frustrating. It is even worse when they send out a denial letter. When faced with vague terminology, unsupervised medical assessments, and unclear clauses it is best to work with a professional disability insurance attorney. They will be able to help you navigate the field of complex disability insurance law so that you can focus on what matters most- healing.