In today's digital landscape, having a creative social media presence is critical for efficient marketing. It enables organizations and individuals to attract attention, engage their audience, and differentiate themselves from the competition. You may take your social media presence to the next level by utilizing VanceAI Art Generator to provide an excellent visual experience for your followers. VanceAI provides its own AI image creator, as well as other creative tools for experimentation.
The number of posts jostling for attention on social media can be overwhelming. You may make your posts stand out among the noise by integrating visually outstanding and creatively modified photos made by the Art Generator. This may result in more engagement, shares, and followers.
VanceAI Art Generator – Overview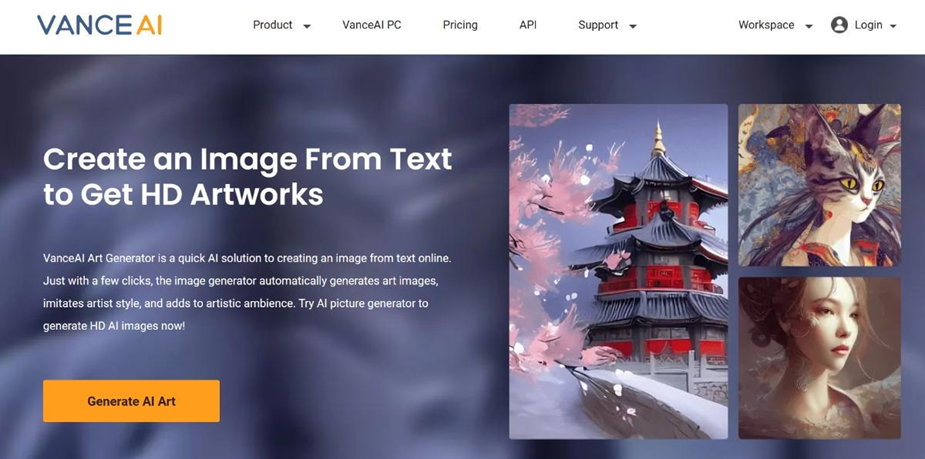 VanceAI Image Generator can generate a wide range of art or graphics, which is useful because photos are frequently required for a variety of purposes on social media. Users' first impression of your social media page is generally formed by your profile photo. Use the Art Generator to turn your profile photo into a one-of-a-kind and visually appealing piece of art. To produce an eye-catching profile photo that shows your brand or personality, use artistic filters, convert it into a painting or sketch, or experiment with other styles.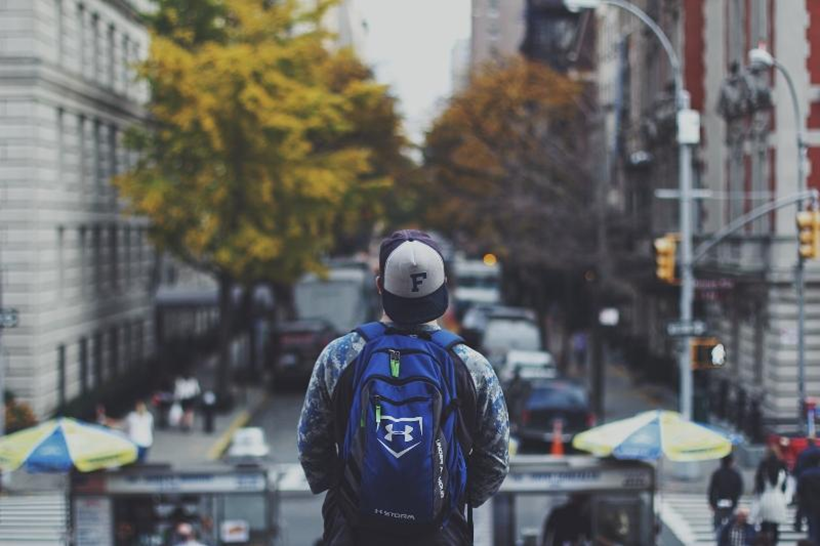 A consistent aesthetic on your social media page aids in the creation of a cohesive and visually attractive brand identity. You may apply consistent aesthetic alterations to your photographs with the Art Generator, giving a uniform appearance and feel across your articles. This might help to strengthen your brand identification and make your social media presence easily identifiable. Furthermore, visual storytelling is an effective marketing strategy, and the Art Generator may assist you in presenting interesting stories with your social media pictures. Use the changed photographs to successfully portray emotions, arouse curiosity, or deliver your brand message. Experiment with several visual styles to identify the ones that best fit your storytelling objectives.
In addition to the AI art generator, VanceAI offers a variety of picture editing tools aimed to enhance and modify images. These tools include image upscaling, augmentation, background removal, and other features that work in tandem with the AI art generator to provide users with a comprehensive and improved editing experience.
Users gain access to a comprehensive range of options for modifying and transforming their photographs by combining these image editing tools with the AI art generator. They gain the ability to improve image quality by using dedicated upscaling and enhancement tools, allowing them to edit and optimize their images before entering the world of artistic expression enabled by the AI art generator.
Why it was chosen:
AI Image Generator is a really useful tool. VanceAI, on the other hand, goes a step further by including numerous image editing and enhancement functions that expand the platform's capabilities and accessibility.
Pros:
1. The VanceAI platform provides more than 15 picture editing tools, including the AI Art Generator, that are entirely automatic and beneficial to users of all skill levels.
2. You may obtain full access to VanceAI for $4.95 per month, which includes 100 picture credits and exclusive features.
3. The art production tool's algorithms are quite good at producing graphics that appear to be paintings or imaginations.
Cons:
The queue durations can occasionally cause your image processing to be delayed. This could take another minute or two.
How to Use VanceAI Art Generator
Using AI Art Generator and these methods, you may quickly create art online.
Step 1: To access VanceAI Art Generator, simply click the link provided. Once you've arrived at the page, look for and select the "Generate AI Art" option, which will take you to the Workspace.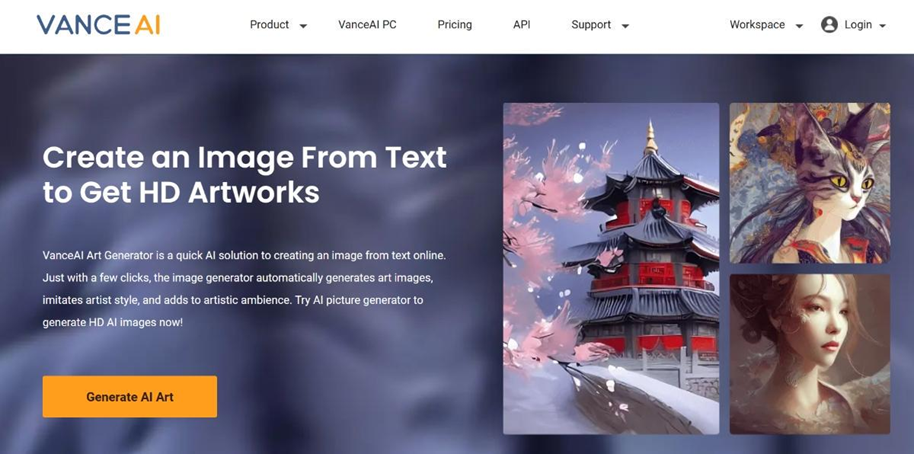 Step 2: Within the Workspace, you can enter a description of the intended visual result. You'll also find a collection of adjustable parameters on the right-hand side that allow you to tailor the output to your preferences. When you're happy with your selections, click the "Create" button to continue.
Step 3: The image processing progress will be presented, indicating the transformation that is taking place. To save the image to your device, select the download option.
Pricing for VanceAI
Users who join up with VanceAI are given a monthly amount of three picture credits at no cost. These adaptable credits can be used across all available tools on the platform, giving users a plethora of creative options. However, if users require additional credits beyond the complimentary allocation, VanceAI offers a variety of subscription solutions that correspond to their unique needs, assuring flexibility and adaptability.
VanceAI offers a variety of paid programs to meet a variety of demands and budgets. The most affordable plan costs only $4.95 per month, making it an extremely cost-effective option. This package gives users with 100 picture credits and exclusive features, enhancing their creative pursuits. By selecting one of the subscription plans, you gain access to additional features such as the ability to analyze numerous photos concurrently in batches, as well as faster server speeds.
VanceAI's Additional Benefits
The platform is quite accessible, both in terms of pricing and methods of use. VanceAI PC, a software version of the platform that attempts to improve user experience, is an excellent example. While it does not presently provide the full range of VanceAI tools, it improves over time by including new features, assuring an ever-expanding spectrum of functionality. Similarly, for people who prefer to use the platform in Japanese, VanceAI JA is a choice that provides a localized and customised experience.
VanceAI expands its offerings to include VancePDF.com, a dedicated platform intended solely for managing PDF files. Users may expect a variety of useful functionalities here, including the ability to split, combine, and convert JPG to PNG, among other useful features.
VanceAI Photo Editor proves to be a wonderful tool. This all-in-one Photo Editor includes a plethora of options for image cropping, layout altering, rotation, background removal, and much more. These supplementary tools are ready to refine and polish the artwork generated by the AI art generator.
Final Decision
VanceAI Art Generator is an invaluable resource for anyone interested in creating art. This tool, which makes use of cutting-edge AI technology, allows users to explore several routes of abstract art creation, allowing them to manifest their artistic vision with surprising flexibility and precision. VanceAI Art Generator offers a wide range of artistic possibilities to discover and appreciate, from energetic and colorful compositions filled with brilliant hues and expressive strokes to quiet and introspective patterns that encourage meditation.