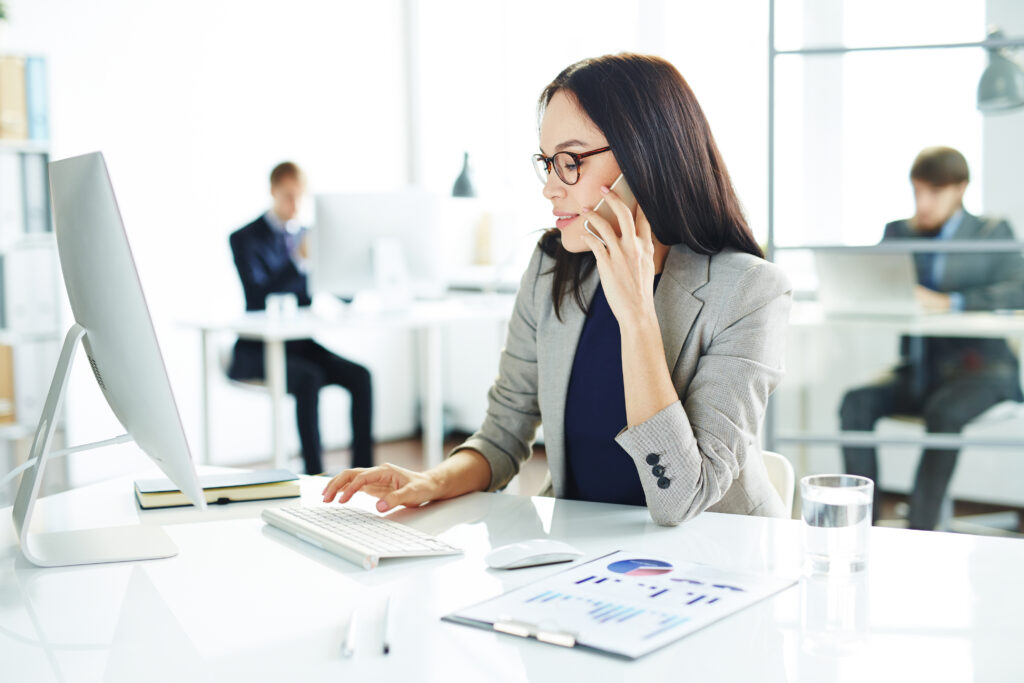 A professional employer organisation allows small to mid-sized companies to provide their workers with access to better and more affordable perks while at the same time helping them to streamline different HR functions, including compliance, benefits, payroll and employee compensation.
Traditionally, businesses would need to completely outsource these administrative HR functions to their professional employer organisation service providers. But currently, with the technology and advancement of digital PEOs, companies can automate them in order to keep their sensitive information while still benefiting from advisory services, time savings, and other benefits a professional employer organisation offers.
What's a Professional Employer Organisation (PEO)?
A professional employer organisation is an outsourcing company that offers SMBs. Basically, the professional employer organisation offering may include safety and risk mitigation, human resource consulting, employer payroll tax filing, payroll processing, health benefits, employees' compensation insurance, workers' liability and practice insurance, health benefits, regulatory compliance assistance, retirement vehicles, training and development, and workforce management technology services.
The professional employer organisation signs up a contractual co-employment contract with its customers. Through co-employment, the professional employer organisation becomes the legal employer of record (EOR) for tax purposes by filling payroll taxes under its tax identification numbers. The PEO is responsible for providing employees' compensation coverage, paying insurance taxes, and withholding proper taxes.
What Are the Main Functions of Professional Employer Organisation?
PEO is the legal employer, meaning it handles some crucial functions on behalf of small and mid-sized businesses. These functions include the following:
PEO Co-Employs Your Workers
When you partner with your PEO firm, it'll co-employ your workforce for a range of administrative purposes, such as filing payroll taxes and compensating employees. The best part is that your business will still retain full control over the recruitment process, determining who to hire, designs and benefit plans offered to employees and other vital HR decisions.
While the PEO acts as a statutory or administrative employer, your company functions as the worksite manager. On top of that, your business continues to handle its overall strategy and operations, including product development and research, customer support, and sales and marketing.
PEO Offers Services that Handle Your HR Tasks
A professional employer organisation automates or takes over employment-related human resources administrative tasks, including HR compliance, worker benefits, and payroll.
Professional employer organisation service providers bring much-needed HR expertise, technology and advanced processes to the table, enabling business owners to save time and money on administrative functions and ensure their companies are compliant.
What Benefits Does PEO Offer for Start-ups and Small Businesses?
Companies that already utilise PEO services enjoy a plethora of benefits. As a result, they would recommend PEO services to small and medium-sized organisations.
From much-needed peace of mind and cost savings to happier employees and ensuring compliance, here are the major benefits of a professional employer organisation (PEO).
A Smoother HR Experience and Better Worker Benefits
As a small business, it can be challenging to compete for top talent if you cannot offer competitive worker compensations and perks. Since a professional employer organisation co-employs many employees, it can harness the purchasing power reserved for established businesses and offer access to stronger benefits for small and mid-sized organisation workers, enabling them to have a huge range of affordable and high-quality options.
Many PEOs offer combinations of health plans, worksite benefits, disability and life insurance, mental health support, dependent care, commuter benefits and retirement plans. In most cases, these employee benefits become less costly for your workers.
Maintain Payroll Compliance
Employment laws are usually complex and continually changing. You may have to pay expensive penalties if you don't follow these laws. Remaining compliant takes time, and according to experts, payroll and HR departments spend about 36 hours a week on compliance-related tasks, whether creating and communicating the latest policies or tracking regulatory changes.
A professional employer organisation helps with employee liability as well as compliance-related tasks. Professional employer organisation service providers have compliance professionals that monitor all employer-related laws to ensure the benefits and payroll are compliant.
Save Time and Money
You and your human resources team have more important tasks to handle than negotiating with worker benefits providers, going through ever-changing worker-related laws and filing paperwork.
While saving money is vital, another huge benefit of using a professional employer organisation is freeing up enough time to focus on expanding your business. With high-quality PEO services, you can save a significant amount of time on numerous administrative duties.
Another benefit of a professional employer co-employing many workers is that the service provider is always able to negotiate excellent rates with insurance firms and other providers of employer benefits.
PEOs allow small and mid-sized organisations to save money since they utilise existing infrastructure and expertise to perform different administrative tasks efficiently compared to what a small HR team could.
How to Pick the Best Professional Employer Organisation
Professional employer organisation service providers aren't the same. If you have made a decision that PEO services are ideal for you, compare the different options available and pick the best one for your current business.
While the huge number of PEO service providers makes it challenging to choose the best company, there are some proven tips to help you pick the best solution. Always check to ensure your PEO service provider of choice offers all services you need, and the pricing structure is professional.
Make sure any systems the service provider provides are easy to use and have all important features, including integrating with other applications. After that, you can look for other basic features like customer support, add-on services, flexibility in service agreements, a range of benefits, and stability and reputation in the market.
How Could a Professional Employer Organisation Benefit Your Business?
Your business's needs and requirements will determine the PEO benefits you'll enjoy. With the strategic and expert guidance of a PEO, your business can grow, providing much-needed peace of mind that you are safer while going through the changes.
PEO services typically help with tax filing and payroll, benefits administration, offers human resource support and talent management. It also provides compliance and helps reduce employer liability. Remember to partner with a leading, trusted and reliable PEO service provider with a proven track record.