The eCommerce market has exploded in recent years and there's no sign of it slowing down. With more people than ever opting to shop online, now is the perfect time to start your own eCommerce business.
If you've been considering starting an eCommerce business in 2023, this blog is for you!
We'll discuss everything from the steps you need to take, to the best platforms for launching an eCommerce store, and how to get started with marketing. By the end of this post, you'll have all the information needed to jumpstart your own successful online store.
How to Start an eCommerce Business in 5 Easy Steps
There are a few key things you need to do in order to start an eCommerce business. Follow these five steps and you'll be on your way to starting a successful online store.

1. Choose your niche

The first step is to choose the niche you want to focus on. This can be anything from selling clothes to selling home goods. Once you know what kind of products you want to sell, it'll be easier to determine which platform to use and how to start building your store.

2. Set up your website

Now that you know what products you want to sell, it's time to set up your website. You'll need to choose a domain name and hosting platform and then design your website. Make sure your website is optimized for search engines so potential customers can easily find it when they're looking for what you're selling.

3. Choose your payment processor

One of the most important aspects of running an eCommerce business is choosing the right payment processor. This will determine how customers can pay for their purchases, so it's important to choose one that offers a variety of payment options and is secure. Paypal is a popular choice for many businesses, but there are other options available as well.

4. Stock your store

Once your website is set up and you have a payment processor in place, it's time to start stocking your store with products. If you're dropshipping, this means working.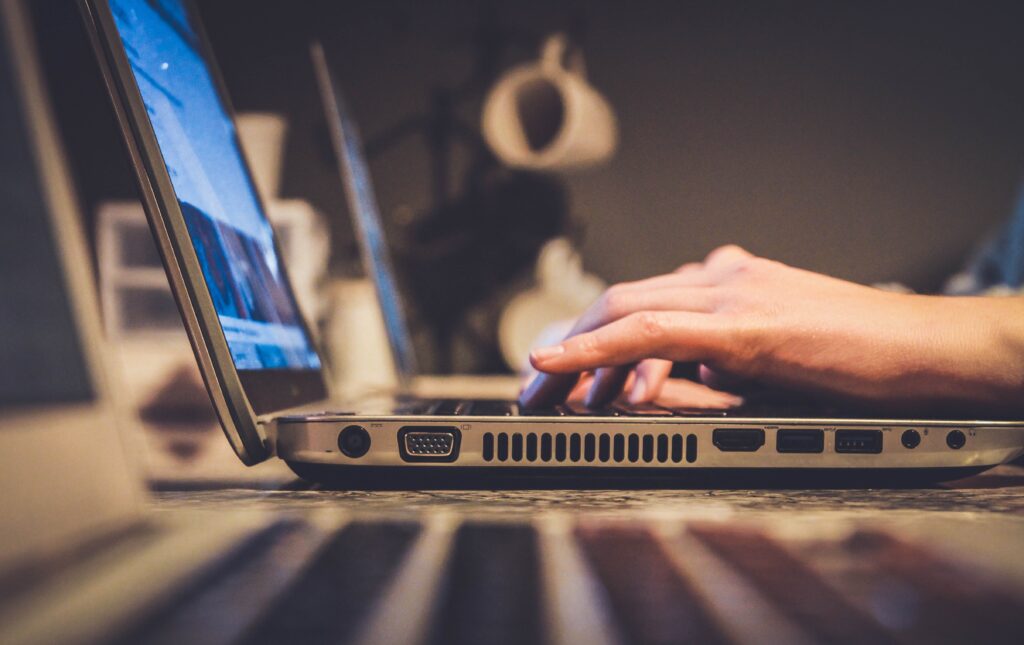 1: Different eCommerce business models
When starting an eCommerce business, the first step is to decide which business model you will use. There are four main types of eCommerce business models:

1. Business-to-Consumer (B2C): This is the most common type of eCommerce business. In a B2C model, businesses sell products or services directly to consumers.

2. Business-to-Business (B2B): In a B2B model, businesses sell products or services to other businesses.

3. Consumer-to-Consumer (C2C): In a C2C model, consumers sell products or services to other consumers.

4. Consumer-to-Business (C2B): In a C2B model, consumers sell products or services to businesses.

The best eCommerce business model for you will depend on the type of products or services you offer and your target market. For example, if you're selling physical goods, a B2C model would be the most appropriate. However, if you're selling services or digital goods, a B2B or C2B model would be more suitable.

Once you've decided on your eCommerce business model, you can move on to the next step: creating your online store.
2: Picking a product and doing niche market research
Assuming you already have an idea of what kind of product you'd like to sell, the next step is to do some market research and figure out if there's a demand for it. The best way to do this is to go on Amazon and other similar sites and type in your product idea. See what comes up – are there similar products? How many reviews do they have? What's the average rating?

This will give you a good idea of whether or not people are actually interested in buying this product, and if so, how much competition you're up against. If there are already a lot of products on the market, you might want to consider a different niche altogether. But if there aren't many products or reviews, that could mean there's an opportunity for you to fill that gap in the market.

Once you've done your research and decided there is indeed a demand for your product, it's time to start thinking about sourcing. Where will you get your products from? Are you going to manufacture them yourself, or source them from suppliers? If you're going to source them from suppliers, where will you find them? These are all important questions to answer before moving on to the next step.
3: Setting up your eCommerce business
There are a few key things you need to do to set up your eCommerce business. First, you need to choose the right platform. There are many different eCommerce platforms out there, so it's important to do your research and find the one that's right for you and your business.
Once you've chosen your platform, you need to set up your store. This includes adding products, setting up shipping and payment options, and creating any other necessary pages (about us, contact us, etc.). Once your store is all setup, you're ready to start selling!
4: Pre-launch eCommerce business checkups
Assuming you've already done your homework in steps one through three, it's time to give your eCommerce business a pre-launch checkup. This fourth and final step is critical to ensure a successful launch.

There are a few key areas you'll want to focus on during your pre-launch checkup:

1. Your eCommerce platform – Is your platform ready for launch? Have you tested it thoroughly? Is it user-friendly and robust enough to handle transactions?

2. Your payment processor – Have you set up your payment processor and tested it? Do you have all the necessary banking information in place? Are there any restrictions on processing payments that could affect your business?

3. Your shipping process – Have you set up your shipping process and tested it? Do you have all the necessary information (labels, tracking numbers, etc.) in place? Are there any restrictions on shipping that could affect your business?

4. Your inventory – Do you have enough inventory to meet initial demand? Have you sourced additional inventory in case of a sudden surge in sales? Do you have a system in place to keep track of inventory levels and reorder when necessary?

5. Your marketing plan – Have you created a comprehensive marketing plan for launch day and beyond? What tactics will you use to drive traffic to your site? How will you spread the word about your new eCommerce business?

6. Your customer service plan – Do you?
5: What to do after you launch your e-business
After you launch your e-business, it is important to track your progress and see how customers are interacting with your site. There are a number of tools you can use to do this, including Google Analytics. This will help you see where customers are coming from, what pages they are looking at, and how long they are staying on your site. You can also use this information to make changes to your site to improve the customer experience. Additionally, it is important to continue marketing your e-commerce business even after launch. This will help bring in new customers and keep existing ones coming back.
There are a number of ways to market an e-commerce business, including social media, paid advertising, and email marketing.
Final Notes
There are a few final things to keep in mind as you start your eCommerce business:

1. Make sure you have a clear understanding of the business model you're using. There are a few different types of eCommerce businesses, and each has its own unique set of pros and cons. Do your research and make sure you're making the best decision for your business.

2. Have a solid plan in place. This includes everything from your marketing strategy to your fulfillment process. The more prepared you are, the better off you'll be when it comes time to launch your business.

3. Pay attention to the details. In eCommerce, the little things can make a big difference. From the design of your website to the way your products are packaged, paying attention to the details will help you create a positive customer experience that will lead to repeat business.

4. Be patient. Building an eCommerce business takes time and there will be bumps along the way. But as long as you stay focused on your goals and continue working hard, you'll eventually achieve success.