5 Amazing Marketing Newsletters That You Need to Subscribe!!!!
Are you struggling to stay up-to-date with the latest marketing trends and strategies? Do you want to be in the know about industry news, tips and tricks from top marketers, and insights on how to grow your business? Look no further than these amazing marketing newsletters! While most marketing newsletters may leave you feeling bored or overwhelmed, we've rounded up five that are sure to keep you engaged and informed. So sit back, relax, and get ready to subscribe to some of the best newsletters out there.
Do most marketing newsletters suck?
Let's be honest, most marketing newsletters suck. They are filled with generic information that you can easily find on any blog or social media platform. In addition, they often bombard your inbox with irrelevant content and promotions that you have no interest in.

Even worse, some newsletters use clickbait headlines to lure you in but fail to deliver valuable information once you open them. It's frustrating and a waste of time.

But fear not! There are still great marketing newsletters out there that provide high-quality content and insights to help grow your business. These newsletters cut through the noise and give readers actionable advice from experts who know what they're talking about.

So don't get discouraged by the poor quality of most marketing newsletters – instead, seek out those that offer real value and insight into the industry. By subscribing to these top-notch newsletters, you'll stay informed on all things marketing without sacrificing your precious time or patience for irrelevant content cluttering up your inbox.
NO 1. The Mention Memo
The Mention Memo is a fantastic marketing newsletter that provides readers with the latest trends and news in social media, PR, and influencer marketing. The best part about this newsletter is that it's brief, informative, and straight to the point.

Every week, subscribers receive an email packed with useful information on how to improve their online presence or campaigns. Whether you're a marketer looking for tips on improving your brand's reputation or an entrepreneur seeking advice on building relationships with influencers – The Mention Memo has got you covered.

Additionally, this newsletter offers valuable insights into industry updates such as new algorithms affecting social media channels like Facebook or Instagram. With all these benefits, it's no wonder why so many marketers are subscribing to The Mention Memo!
N0 2. Growthnotes
If you're looking for a marketing newsletter that is more focused on providing actionable insights, then Growthnotes might be the one for you. This weekly email newsletter covers topics like growth marketing, product development, and startup advice.

The author of Growthnotes, Kieran Flanagan, is an experienced marketer who has worked with companies like Hubspot and Shopify. His knowledge and expertise shine through in each issue of the newsletter.

One thing that sets Growthnotes apart from other newsletters is its focus on practical tips and strategies. Each issue includes specific tactics and tools that readers can use to improve their marketing efforts.

Another great feature of Growthnotes is its conversational tone. The author writes as if he's speaking directly to the reader, which makes the content feel more personal and engaging.

If you're looking for a no-nonsense marketing newsletter that provides valuable insights and actionable advice, then give Growthnotes a try.
NO 3. Ariyh
NO 3. Ariyh

Ariyh stands for "All Research is Your Human Right," and the newsletter lives up to its name by providing readers with insights backed by scientific research on consumer behavior, marketing strategies, and more.

Unlike other newsletters that aim to sell you something, Ariyh focuses on educating readers about what works and what doesn't when it comes to marketing. The team behind Ariyh scours academic journals and studies for data-backed findings that can help marketers make informed decisions.

From tips on how to write effective subject lines in emails to the psychology of pricing strategies, Ariyh covers a wide range of topics relevant to anyone working in marketing or advertising. What's great about this newsletter is that it distills complex information into easy-to-understand takeaways that you can apply immediately in your work.

If you're someone who wants to stay up-to-date with the latest research on consumer behavior without having to sift through dozens of academic papers yourself, then subscribing to Ariyh is a no-brainer.
NO 4. The Hustle
NO 4. The Hustle is a daily newsletter that focuses on providing entrepreneurs and business professionals with the latest news and trends in tech, business, and finance. It's designed to give readers valuable insights into industry happenings that could affect their businesses.

What sets The Hustle apart from other newsletters is its unique voice – it's witty, sarcastic, and sometimes irreverent. Its writing style is engaging and keeps readers entertained while still delivering valuable information.

The newsletter covers topics such as startups, funding rounds, IPOs, mergers & acquisitions, product launches, and more. It also features interviews with successful entrepreneurs who share their experiences building companies from scratch.

The Hustle has gained a loyal following among millennials who are looking for an alternative source of information about the tech industry. Its tone resonates with this demographic because it speaks directly to them in a language they understand.

If you're looking for a daily dose of informative yet entertaining content about the latest trends in tech and business then The Hustle should be added to your subscription list!
NO 5. Marketing Brew
Marketing Brew is a daily newsletter that delivers the latest happenings in marketing straight to your inbox. It covers everything from advertising and branding to social media and content marketing, making it an excellent resource for marketers looking to stay up-to-date on industry news.

One of the things that set Marketing Brew apart from other newsletters is its conversational tone. The writers inject humor into their articles while still delivering valuable insights, making for an enjoyable read every day.

Another great thing about Marketing Brew is its ability to cover both big-picture trends and specific tactics that marketers can implement. Whether you're interested in learning more about the latest TikTok campaign or understanding how consumer behavior is changing during COVID-19, Marketing Brew has got you covered.

If you're looking for a daily dose of marketing news delivered with a side of humor, then Marketing Brew is worth subscribing to.
5 Amazing Marketing Newsletters That You Need to Subscribe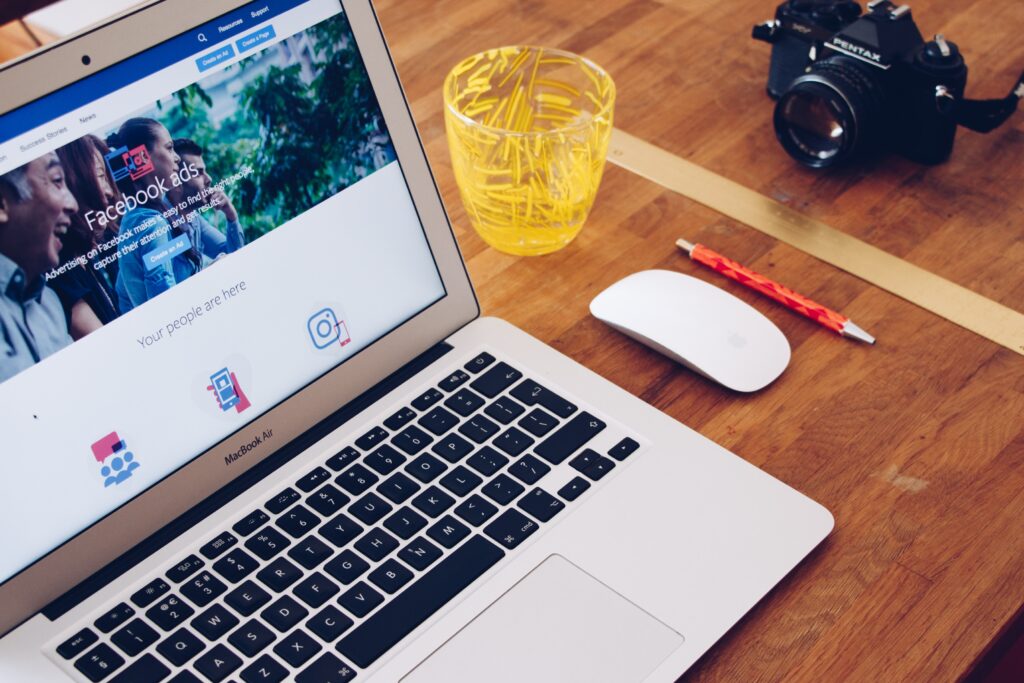 5 Amazing Marketing Newsletters That You Need to Subscribe
Read More: Is Information Technology Hard? : All You Need To Know About IT
Final Notes
To sum up, marketing newsletters are a great source of information for anyone looking to stay updated on the latest industry trends and insights. While there may be countless newsletters out there, not all of them offer valuable content.

In this article, we've highlighted five amazing marketing newsletters that you need to subscribe to. From The Mention Memo's comprehensive coverage of social media updates to Marketing Brew's witty yet insightful take on the world of marketing, these newsletters are sure to provide you with valuable information and inspiration.

So what are you waiting for? Subscribe today and start receiving your daily dose of marketing goodness straight to your inbox!