In any enterprise, fostering a structured relationship with customers is essential. Every interaction history, plans, and documents must be centrally located for ease of access. Such organization is not only vital in the business world but also in the realm of education. From registering academic achievements and tracking advancement to tailoring educational plans for each student, a centralized system can enhance outcomes and bolster student loyalty. A CRM system plays a pivotal role in streamlining educational processes. As a school management app development company, we understand the nuances of these needs and work towards creating solutions that cater to them.
Geniusee is a team of innovators who deliver exceptional tech solutions to education companies and institutions worldwide. We offer insights into the nature and benefits of CRM for higher education. Let's delve deeper to understand its significance.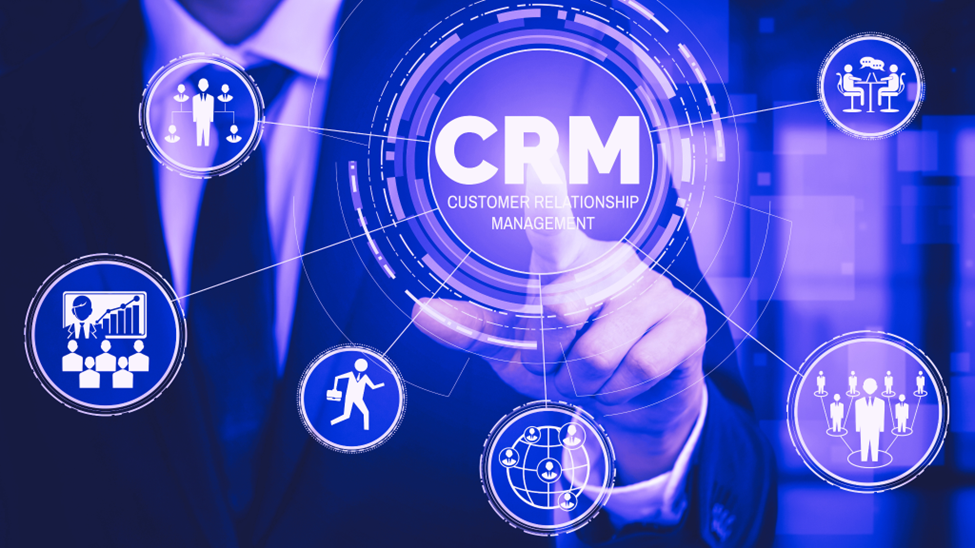 What is CRM in Higher Education?
Businesses once relied on phone books, Excel sheets, and diaries to store customer details – a complex approach with potential loss and inefficiency. Similarly, education once depended on manual timetables, physical attendance journals, and an ever-present classroom setting. Thankfully, those days have passed.
Modern CRMs for higher education institutions act as centralized databases. They store information on students and teachers, allowing quick searches and easy updates. These systems also keep homework tasks, timetables, and other essential data in a user-friendly format, available and editable anytime.
A CRM in the educational context is not just about customer management. It serves as a multifunctional tool equipped with:
Comprehensive records of interactions with students.
Marketing capabilities.
Class schedules and specific student data.
Personal portals for students and teachers for assignments and feedback.
Task creation, workflow management, and scheduling.
The benefits of using a CRM in higher education are vast, ensuring all processes are integrated into a unified space to avoid disarray. Additionally, the system can be customized with unique features, tapping into developers when needed.
Benefits of CRM in Educational Institutions
CRM (Customer Relationship Management) systems have revolutionized various sectors, including the education sector. We have highlighted top advantages of CRM implementation for educational institutions:
CRM streamlines operations, automating several processes and reducing manual interventions. This leads to significant cost savings. If the number of routine operations has not decreased after CRM implementation, then it's time to reconsider your strategy.
Emphasizing relationships with students, CRM allows for better feedback mechanisms. Such insights empower institutions to enhance their offerings, be it courses or support services.
Automation and data analytics tools provided by CRM ensure better management of staff and students alike. It offers insights into the performance metrics of educators and students.
Strengthened Student Loyalty
CRM consolidates all student-related information in one place. This ensures personalized interactions, fostering stronger relationships and increased loyalty.
Expansion of Prospective Students
Satisfied students often become brand ambassadors, referring peers. This word-of-mouth promotion offers a cost-effective way of expanding the student base.
Comprehensive Student Profiles
CRM maintains detailed records for every student, chronicling their journey with the institution. This offers educators a panoramic view of the student's history at their fingertips.
Data-Driven Decision Making
CRM provides detailed analytics reports, enabling educational institutions to make informed decisions based on actual data trends.
Seamless Third-Party Integrations
Modern CRM systems can easily integrate with various platforms, including telephony, social media, or payment gateways. This interconnectedness enriches the learning experience for online students.
Efficient Planning and Multitasking
CRM acts as a reminder system, ensuring institutions don't miss out on crucial events like congratulating a graduate or scheduling exams. Moreover, by handling repetitive tasks, it boosts overall productivity.
Simplified Implementation
Modern CRMs are user-friendly. Institutions can quickly set them up without extensive technical know-how, and users can adapt to them due to their intuitive interfaces.
Boost in Continued Enrollments
CRM systems not only maintain past records but also predict future trends. This can help institutions strategize for repeated enrollments, ensuring students return for more courses.
Minimized Operational Errors
By automating various processes, CRMs reduce human errors. Be it a missed call or an incorrect discount, such mistakes can be significantly reduced, ensuring smooth operations.
Incorporating CRM in the educational sphere not only streamlines administrative tasks but also fosters a more personalized and enriched student experience, making it an invaluable tool for modern institutions. We believe it is time to support the EdTech revolution and move forward! Do you agree? We are always ready to provide you with tech support and ensure smooth integration of new approaches and amendments.